Certified Service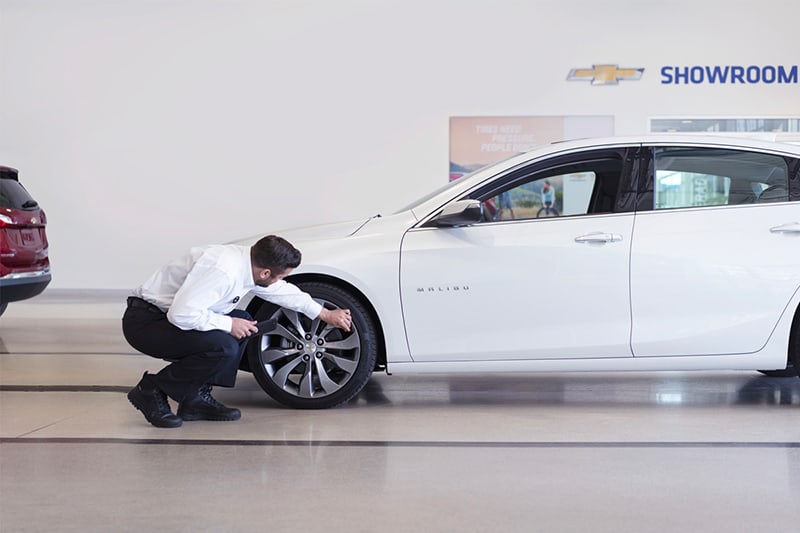 Car Repair and Maintenance Offers and Pricing
Our car repair and maintenance offers include monthly service specials priced to save you money, on top of our already competitive pricing. We're your go-to when you need affordable car maintenance in Beaumont.
Maintenance
Need a Car Repair Shop Who Does Tires?
An important part of car maintenance is ensuring your tires stay in good condition. Classic Chevrolet Beaumont has Certified Service experts that will handle all of your tire needs. From checking tire wear to tire pressure, our car repair shop can help you stay safe during your travels. As part of our car maintenance in Beaumont, we also offer a new tire service when it's time for a replacement.
Find Tires
Car Maintenance Near Beaumont
When you need car maintenance near Beaumont, our experts provide all of the important car repair shop services you need to keep your car in optimal running condition. Maintaining a regular schedule for your oil changes is critical for the life of your vehicle. We'll handle all your oil change and car maintenance needs, including routine inspection, air filter replacement, and topping off your car's fluids.
Learn More
Multi-Point Vehicle Inspection
Car repair and maintenance doesn't always entail a diagnostic process or part installation. Sometimes a simple inspection at our car repair shop maintains your vehicle's maintenance with just a detailed walk-through. With your Multi-Point Vehicle Inspection, you get a thorough assessment of your vehicle by the Certified Service experts. So protect yourself and your automotive investment with a comprehensive vehicle inspection at your Classic Chevrolet Beaumont Dealer today.
The Multi-Point Vehicle Inspection form uses a simple color-coded key to assess maintenance terms:
Red indicates items that need immediate attention.
Yellow indicates items that should be addressed in the near future.
Green indicates no items to address.
Car Maintenance and Brake Service
It's important to have a car repair shop who does thorough brake inspections in addition to car repair and maintenance. We'll inspect your brakes to ensure your pads, rotors, and calipers are in proper working condition. If you're certain you need brake service, visit Classic Chevrolet Beaumont and our GM Certified Service experts will recommend quality new brakes.
Learn More
Car Battery Maintenance Near Beaumont
When you need car maintenance near Beaumont, we can test your battery and provide a replacement. Your vehicle's battery provides energy to start the engine, plus it supplies power to accessories when the engine is not running. The cold of winter and the heat of summer can affect your auto battery. The experts at our car repair shop will install a replacement battery if needed to keep your vehicle running smoothly.
Learn More
Contact Service
Service: 409-892-5050
Parts: 409-892-5050
3855 Eastex Freeway, Beaumont, TX 77706