Classic Southeast Texas Collision Center is a world class automotive body shop that has been serving the Golden Triangle and surrounding areas for more than 70 years. Classic Southeast Texas Collision Center has invested a great deal to have the most technologically up-to-date collision center in the area.
Why Choose Classic?
We are the #1 Volume Collision center for a reason! Classic SETX Collision Center uses all OEM approved equipment, with OEM Trained Technicians. Classic hires only the Best Estimators in Southeast Texas! You can rest assured that we follow all vehicle repair guidelines per the manufacturer. Classic Collision center is a proud member of the Collision Advocacy Group of SETX
Our OEM Certifications include the following: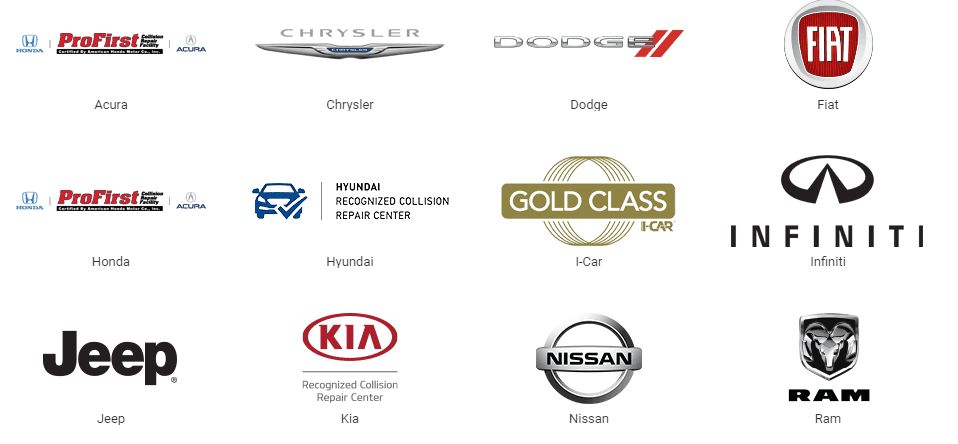 Not All Parts Are Created Equal
GM Original Equipment is important to the repair process. GM OE parts offer proper fit, which eliminates unsightly gaps, rubbing, or other issues caused by improper fit. Since GM Genuine Parts and ACDelco OE parts are those originally designed for your vehicle, you can be sure that they maintain the same structural integrity and quality as those that were factory-installed. When it comes to your collision service, connect with us about GM Original Equipment.
The Advantage of GM Genuine Parts vs. Non-OE Parts
GM GENUINE PARTS
NON-OE PARTS
Designed to GM's safety requirements
May not have crumple zones or meet manufacturer's stringent safety requirements


May leave unsightly gaps between body panels
May require workarounds and more time to get parts to fit
Primed and ready for paint
May not be primed, affecting paint adhesion and overall finish quality
No guarantee of material or design quality
Proven Structural Integrity
Ill-fitting parts and build quality could affect car's resale value
The Choice Is Yours. Not Theirs.
Discuss GM OE parts with your insurer
GM Original Equipment is the closest to factory installed parts for your GM vehicle. To help promote the proper, safe repair of GM vehicles, it's important to request OE parts when taking your vehicle in for collision repair.
Check your policy to be sure you're covered
Check your policy to make sure you are covered for OE parts in all instances. Oftentimes, you may be covered for "parts of the same kind and quality." Some policies may specify OE parts must be used and other policies may only cover non-OE parts.
Where should I take my vehicle?
Ultimately, you're in the driver's seat when it comes to where to take your vehicle for repair, not your insurance company. As GM dealers, we maintain a high standard of customer service and repair so you can feel confident and secure your vehicle is in the right hands.
Keep your GM a GM
Preserve the integrity of your GM vehicle by receiving the proper form, fit, function, and quality you expect from GM Original Equipment, by using GM Genuine Parts and ACDelco parts.