History of Classic Southwest Texas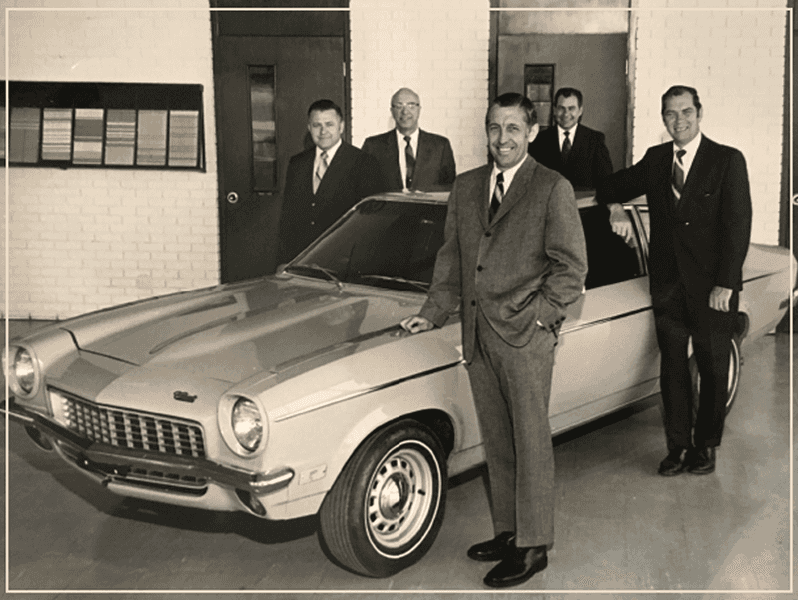 Family-Owned Since 1927
As Beaumont's oldest automobile dealership, Classic is proud to be locally owned and operated. Our roots date back to 1927 when J.F. (Fuzzy) Roane and Harry Pollard opened the Beaumont Motor Company. The dealership was located at the corner of Orleans and Gilbert in downtown Beaumont. In 1930, I.D. Polk purchased Pollard's interest and in 1951 a new investor, J.R. (Cappy) Rix, came on board. In 1956, the dealership's interests were sold to the Polks' son Joe and Pollard's son-in-law Kenneth (Ken) Ruddy. As the need for expansion continued, the dealership relocated to I-10 N and changed its name "Chevyland." Ken Ruddy became the sole owner and president in 1969. From that time a Mercedes-Benz franchise was added in 1972, and by 1996, Ken had grown into nine dealerships with thirty-four franchises spanning from Scottsdale to Mobile. For almost three decades, Chevyland was the dealership of choice for Beaumont and the surrounding area.
In April 1998, the Chevyland dealership moved to its current location at 3855 Eastex Freeway and re-branded itself as "Classic Chevrolet." In 1999 Ken's AIMG (Automotive Investment Management Group) split into two groups. Ken and his managers retained dealer locations in Tyler, Port Arthur, and Beaumont, Texas. Although Ken still comes to the office every day, he did pass his operational legacy onto his oldest son Roane Ruddy, son in laws John Draths, and a long time employee Bryan Case Sr. The dealerships associated with the Classic Family is Classic Chevrolet Cadillac of Beaumont, Classic Buick GMC of Beaumont, Classic Kia of Beaumont, Classic Acura of Beaumont, Classic Twin City Honda of Port Arthur, and Classic Twin City Nissan of Port Arthur.
"Over the years, our name and location may have changed, but we still hold true to our founding principles of service and integrity. We look forward to serving you and your family for generations to come."